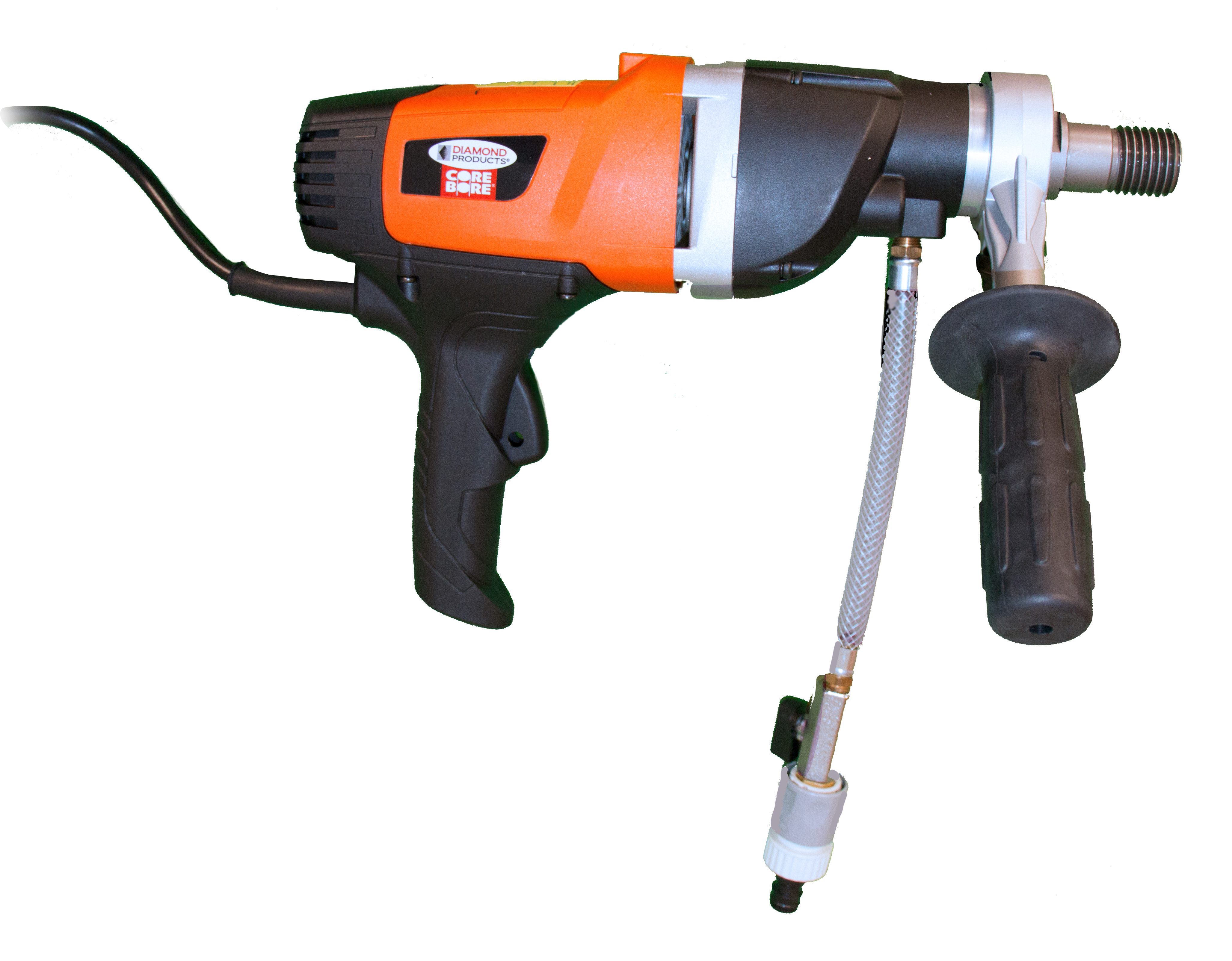 PRESS RELEASE

Diamond Products Announces New Hand-Held Core Drill Motor

Looking for a lightweight and powerful hand-held motor? Check out the Core Bore CB515.
Elyria, Ohio, April 2018: Diamond Products Limited announces its new addition to the existing hand-held
motor line with the new CB515 electric hand-held core drill. The unit is powered by a 115-volt, 1800-watt
electric motor PRCD/GFCI protection. This motor has a 5-inch bit capacity with a 2-speed gear box and
slip clutch. The threaded spindle is 1.250-7 and includes a 5/8"-11 adapter. There is a side handle for easy
coring control and water hose connection for wet drilling. The CB515 mounts to our M-3 and M-4 core rig
stands. It is lightweight and compact, only weighing 10.5 pounds.